Jon-Paul Capece, who holds a Master's Degree in Theology from Providence College in Rhode Island, joins me again to talk Demons, Possession, the history of Western Demonology, end times and the apocalypse, the Anti-Christ, the possibility of other interactions with things like Werewolves actually being a Demon formed as such, and much more.
We also briefly use Tarot Cards during the recording, and he answers some listener questions.
Please visit Jon-Paul Capece's Facebook page Rhode Island Demonological Society and feel free to email him at live.deep.know.truth@gmail.com
Authors and Theologians mentioned by Jon-Paul. Dr. Leonard R Ashley, and Michael Freze.
The Curse of the Man Who Sees UFOs on Netflix
Podcasts mentioned in this episode…if you haven't, check them out! Expanded Perspectives, The WhatCast, Blurry Photos, Monsters Among Us, and OK Talk Show and Mysterious Universe. You can now sport iTF Merchandise! Visit the shop now…for shirts, hoodies, mugs and more!
If you love iNTO THE FRAY and want more content….join us over on Patreon! Get over 113 bonus episodes, (so far) physical rewards like stickers and signed books, interactive, live-on-video guest interviews and group chats with fellow patrons, private RSS feed, Patron-only Discord room and FB group, and more.
Click HERE to check out the various pledge levels.

You can also contact me HERE or via email, shannon@intothefrayradio.com
Get your iTF STICKERS….HERE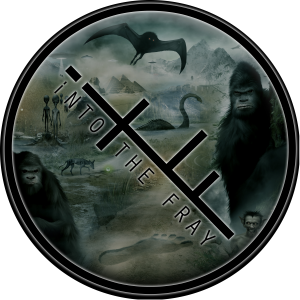 Follow iTF:
Facebook: Join the interactive group and visit the official iTF page 
Twitter: Official iTF and  Shannon's personal account
Shannon's Instagram
Website artwork and logo for iNTO THE FRAY, by Mister-Sam Shearon
Intro music with permission from Tanek
Outro music provided with permission from  Electus Official