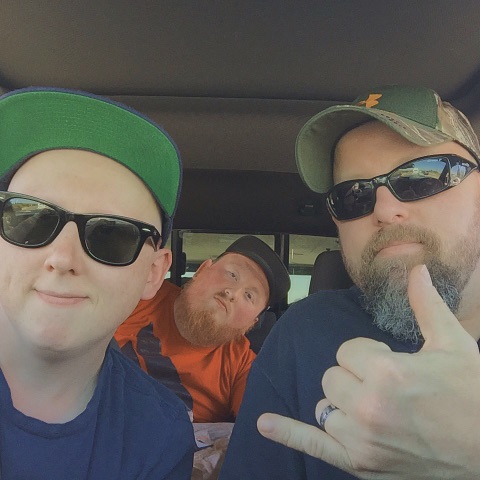 Jim Perry and Kyle Gilmer of the Euphomet  podcast join Shannon to talk about their trip to ECETI.
ECETI stands for  Enlightened Contact with Extraterrestrial Intelligence.  It is a ranch in the shadow of Mt. Adams in Trout Lake, WA owned by spiritualist, James Gilliland.  Various anomalous activity is reported in this area, from UFO's, Sasquatch, and even lights that seem to come out of the mountain. Jim and Ky both had experiences at the ranch during their first visit here.
We also discuss the strange area that is Mt. Adams, Seattle's creepy ambiance, Sasquatch, consciousness, mediums, and much more.
Find Euphomet on their website, SoundCloud, iTunes , the Deep Talk Radio Network, and connect with them on Twitter, and Facebook. 
Contact for Jim: jim@euphomet.com
Ky Gilmer's band Vigil Wolves
Follow iTF:
Facebook: interactive group page and official radio page     
Twitter: Official iTF and Shannon's personal account
Subscribe to iNTO THE FRAY in iTunes, Stitcher, iHeartRadio and most ALL other podcatchers. If you have a moment to rate and review, we would surely appreciate it.
If you have an encounter or story you'd like to share, don't hesitate to contact me HERE or via email, shannon@intothefrayradio.com.
Browse and purchase Mister-Sam's dark art creations…
Up right now on BigCartel… 'GOAT GIRL' http://mistersamshearon.bigcartel.com/ and RedBubble.com
His website: Mister-Sam.com
Email Sam at: info@mister-sam.com
Check out Sam's Patreon account where you can pledge at various levels…gaining access to his blog, raffles, exclusive signed prints available NOWHERE else and much more!
Also find him on Facebook, Twitter, Instagram and Tumblr
Mister-Sam Shearon's Creepy Christmas (A Merry Macabre Coloring Book) is OUT! Purchase HERE!
Find Ryan's book on Amazon and Richard Dolan Press
Find Ryan Sprague on his websites somewhereintheskies.com, RyanDSprague.com, and ThirdKindProductions.com
Ryan will be on Mysteries at the Museum on The Travel Channel, Friday, November 4th at 9pm EST.
Would you like to write for iNTO THE FRAY'S Blog?  Click HERE and send me a 200 word sample post! Can be your own personal story (no sample needed, just send away!) or an investigative topic on any Fortean subject.
Music for this episode of iTF provided with permission by: Tanek  and Electus