Professional musician, Glenn Quiggins lives in Kentucky and has experiences with Bigfoot, UFOs, and occurrences of missing time.
Before you go into the fray, make sure all your data is backed up. Start your free no-risk trial today! Click the following link for your free trial of Backblaze. And NEVER lose your files again…https://www.backblaze.com/landing/podcast-intothefray.html
Looking for your next bingeable podcast? Check out Jim Harold's Campfire!
If you love iNTO THE FRAY and want more content….join us over on Patreon! Get over 113 bonus episodes, (so far) physical rewards like stickers and signed books, interactive, live-on-video guest interviews and group chats with fellow patrons, private RSS feed, Patron-only Discord room and FB group, and more.
Click HERE to check out the various pledge levels.

You can also contact me HERE or via email, shannon@intothefrayradio.com
Get your iTF STICKERS….HERE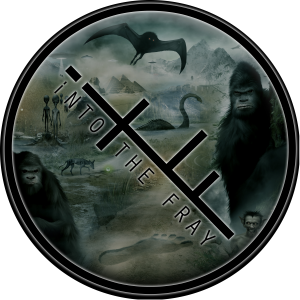 Follow iTF:
Facebook: Join the interactive group and visit the official iTF page 
Twitter: Official iTF and  Shannon's personal account
Shannon's Instagram
Website artwork and logo for iNTO THE FRAY, by Mister-Sam Shearon
Intro music with permission from Tanek
Outro music provided with permission from  Electus Official