iTF Episode 25.
The Ranger and the Bigfoot Eyewitness
Sam, Ryan and I first discuss a myriad of goodies and strange things from Slenderman to mysterious symbols appearing on college campuses, the Cobain case, and a listener request to discuss the Albert Ostman story.
I then speak to Steve Matney and Darrell Handyside.
Steve is a retired Law Enforcement Ranger, Mountain Rescue officer, and Fire Instructor. He himself has not seen a Sasquatch, but as a person who has spent most of his life due to his profession in the woods, he brings his unique perspective as a Ranger, to the subject of Sasquatch.  His friend of 18 years, Darrell Handyside was working on Steve's property in Colorado in 2001, when he saw an 8ft tall creature.
Links:
'Beware the Slenderman' Is a New Documentary From HBO
Mysterious Symbols Appear on Colorado College Campuses
Please sign the petition to help re-open the investigation into Kurt's death!   Click HERE for that petiton, and visit Tom Grant's website CobainCase.com
Find my co-hosts on their pages: Mister-Sam Shearon and Ryan Sprague
Check out Ryan's latest Paranormal Braintrust article over at JimHarold.com…
The Most Haunted Theater On Broadway: The Reprise of Mr Belasco
If you love iNTO THE FRAY and want more content….join us over on Patreon! Get over 113 bonus episodes, (so far) physical rewards like stickers and signed books, interactive, live-on-video guest interviews and group chats with fellow patrons, private RSS feed, Patron-only Discord room and FB group, and more.
Click HERE to check out the various pledge levels.

You can also contact me HERE or via email, shannon@intothefrayradio.com
Get your iTF STICKERS….HERE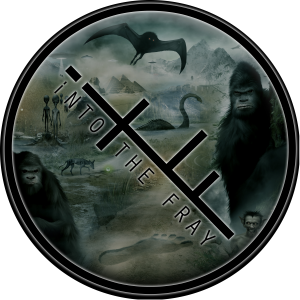 Follow iTF:
Facebook: Join the interactive group and visit the official iTF page 
Twitter: Official iTF and  Shannon's personal account
Shannon's Instagram
Website artwork and logo for iNTO THE FRAY, by Mister-Sam Shearon
Intro music with permission from Tanek
Outro music provided with permission from  Electus Official
Featured image by VenomXbaby on DeviantArt.com