Our latest inquiries into Sasquatch takes us on this episode to Carter County, KY.  I had the opportunity to travel there while I was still living in Ohio. I met up with another researcher there, and we stayed at a family's home, deep in a seemingly very active area of KY. They have had reports of tracks, screams, tree knocks, shakes and sightings. My guest Tabatha also tells of her childhood encounter in the very same house we visited.
Kentucky has a long history of sightings and reported incidents, ranging from fleeting glimpses to full on aggressiveness on display.
I first chat with Sam and Ryan. We discuss the new Travis Walton movie, a flying humanoid spotted in Illinois, and then a humanoid shape in a cloud with an accompanying picture taken by a passenger on a plane.
Here are some shots from Carter County, KY:
Find Jim and Tabatha's research group on FB here: Carter County Kentucky Bigfoot Research Group
Jim is also an author and wrote a book that I know would be of interest to some of you: I Saw God:  The True Story of a Young Boy's Miraculous Return from Death
Visit my co-hosts, Mister-Sam Shearon and Ryan Sprague. 
As mentioned, the show that I was recently on: Freshly Jacked Podcast
If you love iNTO THE FRAY and want more content….join us over on Patreon! Get over 113 bonus episodes, (so far) physical rewards like stickers and signed books, interactive, live-on-video guest interviews and group chats with fellow patrons, private RSS feed, Patron-only Discord room and FB group, and more.
Click HERE to check out the various pledge levels.

You can also contact me HERE or via email, shannon@intothefrayradio.com
Get your iTF STICKERS….HERE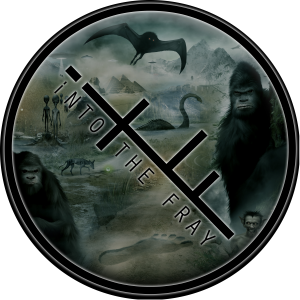 Follow iTF:
Facebook: Join the interactive group and visit the official iTF page 
Twitter: Official iTF and  Shannon's personal account
Shannon's Instagram
Website artwork and logo for iNTO THE FRAY, by Mister-Sam Shearon
Music for iNTO THE FRAY provided with permission by: Tanek, eBlue, Squazoid and Electus
All images provided by Jim, Tabatha or Shannon LeGro