On this 13th Episode of iNTO THE FRAY, we talk about monkeys that killed a priest in Patna, Michael Cavallari's disappearance in Utah under strange circumstances,  UPDATE*  Michael Cavallari's body found….and Krampus!
With this being our 13th episode, we thought we'd touch on the number 13. It has highly superstitious attachments and even a phobia with the wonderfully strange name, Triskaidekaphobia.  There are many who have a tendency towards fearing and even altering their daily lives on this day or anything having to do with the number 13.  Join us for a chat and background of the club dedicated to debunking it's stigma and the famous and infamous people afflicted to some degree with Triskaidekaphobia.
Visit my co-hosts:
Ryan Sprague- somewhereintheskies.com
Sam Shearon- Facebook  
Check out the Krampus Pro Tone Pedals Sam designed!
If you love iNTO THE FRAY and want more content….join us over on Patreon! Get instant access to over 100 bonus audio and video episodes, physical rewards like stickers and signed books, watch (and join in the discussion!) Shannon interview guests live on video, private RSS feed, Patron-only Discord room and FB group, and more.
Click HERE to check out the various pledge levels.

You can also contact me HERE or via email, shannon@intothefrayradio.com
Get your iTF STICKERS….HERE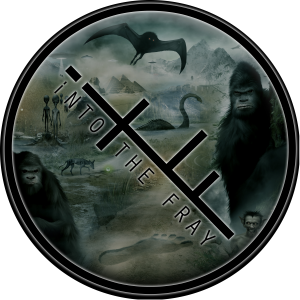 Follow iTF:
Facebook: Join the interactive group and visit the official iTF page 
Twitter: Official iTF and  Shannon's personal account
Shannon's Instagram
Website artwork and logo for iNTO THE FRAY, by Mister-Sam Shearon
Featured music with permission from Tanek, and Electus Official
Image by Peter Novotny from Pixabay