It is time to begin what will be iTF's many brushes with true crime. What makes these people so different than you and I? Is it brain chemistry, learned responses?
Sam Shearon, Ryan Sprague and I first  discuss Sam's experiences playing Dracula. Then we chat about New York ComicCon, and a little about Ryan's play," East in Red".
Tonight, iTF speaks to Robert Sberna, a former daily newspaper reporter who now contributes to several national and regional publications. His articles have appeared in the Washington Examiner, US Magazine, the Cleveland Plain Dealer, Cleveland Magazine, Inbound Logistics, Neoconomist, Crains and Ohio Magazine. Robert also investigated the case of serial killer, Anthony Sowell and wrote House of Horrors: The Shocking True Story of Anthony Sowell The Cleveland Strangler. Robert spoke to some of the women who survived Anthony's vicious attacks, the victims families and even Sowell himself.  Not all the women made it out of Sowell's house alive.
Anthony Sowell aka The Cleveland Strangler. He was arrested in October 2009 as a suspect in the murders of eleven women whose bodies were discovered at his Cleveland, Ohio, duplex at 12205 Imperial Avenue in the Mount Pleasant neighborhood.  Sowell was even a decorated Marine, and  during his seven-year Marine Corps career, Corporal Sowell received a Good Conduct Medal with one service star, a Sea Service Deployment Ribbon, a Certificate of Commendation, a Meritorious Mast, and two Letters of Appreciation.
To his neighbors on Imperial Avenue in Cleveland, Ohio, Anthony Sowell was a quiet and helpful former Marine who played chess and hosted summer barbeques in his front yard. But there was a dark side to Sowell-and a horrific secret inside his house. In mid-2007, Crystal Dozier, 38, made plans to visit Sowell. She was never seen again. Over the next two years, ten more Cleveland women disappeared. Their families filed missing persons reports. Police say their search efforts were hampered by the women's transient lifestyles. But the families say police considered their loved ones "disposable" and didn't take their disappearances seriously. On October 29, 2009, a SWAT team entered Sowell's house to arrest him on a sex charge. Nearly overcome by the stench of decaying flesh, police encountered a nightmarish scene: a skull was found in the basement and the remains of eleven women were scattered throughout the house and buried in the backyard. Sowell, a sexual sadist, had lured his victims to his personal House of Horrors with promises of drugs and alcohol. He then raped, tortured, and strangled them…and lived among their rotting corpses. Five other women were attacked by Sowell but lived to tell their stories.
Purchase the page-turning book authored by my guest, Robert Sberna-House of Horrors: The Shocking True Story of Anthony Sowell The Cleveland Strangler
Find Robert at his website: RobertSberna.com and he is also the editor of TheCrimeBeat.com
Robert can be contacted at: robsberna@gmail.com
If you love iNTO THE FRAY and want more content….join us over on Patreon! Get instant access to over 100 bonus audio and video episodes, physical rewards like stickers and signed books, watch (and join in the discussion!) Shannon interview guests live on video, private RSS feed, Patron-only Discord room and FB group, and more.
Click HERE to check out the various pledge levels.

You can also contact me HERE or via email, shannon@intothefrayradio.com
Get your iTF STICKERS….HERE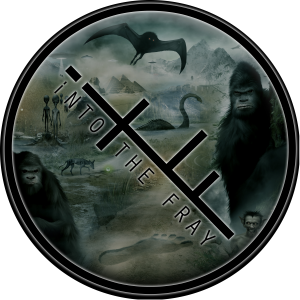 Follow iTF:
Facebook: Join the interactive group and visit the official iTF page 
Twitter: Official iTF and  Shannon's personal account
Shannon's Instagram
Website artwork and logo for iNTO THE FRAY, by Mister-Sam Shearon
Featured music with permission from Tanek, and Electus Official