David Paulides, author of The Missing 411 series joins me on this edition of iNTO THE FRAY. His previous works were centered in and around our National Parks. With his new book, Missing 411: A Sobering Coincidence, he takes a look at our cities and the highly unusual manner in which young college-age men are going missing and ending up dead in bodies of water. This is a fascinating group of profile points and cases that makes for terrifying and strange conversation.
You can buy David's books directly from his website canammissing.com
They include:
Missing 411: North America and Beyond
Missing 411: The Devil's in the Detail
Missing 411: A Sobering Coincidence
Paulides attained his undergraduate and graduate degrees from the University of San Francisco, after which he decided to pursue his long-time dream of becoming a police officer. In 1977, he began working at a small municipal police department in the San Francisco Bay Area. In 1980, he transferred to the San Jose Police Department. During his time as an officer, Paulides worked on street crimes, SWAT, Vice, and a variety of assignments in the detective division.
Prior to leaving the San Jose Police Department, Paulides received an offer to work in high-tech industry, where he was "tagged as an executive who could flush out businesses, go deep into their background, and perform due diligence on partnership development and acquisitions." This was the beginning of his use of his investigative skills, after his law enforcement background, in a different station in life. Paulides retired from high-tech, and since about 2008 has written six non-fiction research books on unexplained phenomena.
If you love iNTO THE FRAY and want more content….join us over on Patreon! Get instant access to over 100 bonus audio and video episodes, physical rewards like stickers and signed books, watch (and join in the discussion!) Shannon interview guests live on video, private RSS feed, Patron-only Discord room and FB group, and more.
Click HERE to check out the various pledge levels.

You can also contact me HERE or via email, shannon@intothefrayradio.com
Get your iTF STICKERS….HERE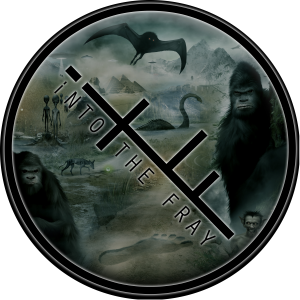 Follow iTF:
Facebook: Join the interactive group and visit the official iTF page 
Twitter: Official iTF and  Shannon's personal account
Shannon's Instagram
Website artwork and logo for iNTO THE FRAY, by Mister-Sam Shearon
Featured music with permission from Tanek, and Electus Official