On this inaugural episode of Into the Fray, Ryan, Sam and I discuss strange and wonderful news of interest ranging from odd looking beasts in the UK to a family harassed and pressured by the government into selling their land near the famed Area 51. I then talk with Nick Redfern, prolific author and public speaker who has also appeared on countless TV and radio shows, spanning many Fortean subjects. Tonight, Into the Fray couldn't welcome a more appropriate first guest. We cover much, much more than just UFO's and his book, Close Encounters of the Fatal Kind.
Nick Redfern is the author of more than thirty books on the worlds of the paranormal, the supernatural, and the unknown. His previous titles include Monster Diary, There's something in the Woods, and Monster Files. Nick has appeared on dozens of television shows, including SyFy Channel's Proof Positive, History Channel's Monster Quest, Nat Geo Wild's The Monster Project, and Fox News. Nick lives just a short drive from Dallas, Texas' infamous Grassy Knoll. He can be contacted at his blog, Nick Redfern's World of Whatever
Find his books mentioned in this episode:
Close Encounters of the Fatal Kind
Chupacabra Road Trip
CBS Radio clip- NOUFORS.com
To find out more about The Beast of Lytham and Sam's drawing of the witness reports click HERE
If you love iNTO THE FRAY and want more content….join us over on Patreon! Get instant access to over 100 bonus audio and video episodes, physical rewards like stickers and signed books, watch (and join in the discussion!) Shannon interview guests live on video, private RSS feed, Patron-only Discord room and FB group, and more.
Click HERE to check out the various pledge levels.

You can also contact me HERE or via email, shannon@intothefrayradio.com
Get your iTF STICKERS….HERE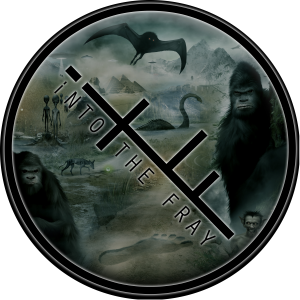 Follow iTF:
Facebook: Join the interactive group and visit the official iTF page 
Twitter: Official iTF and  Shannon's personal account
Shannon's Instagram
Website artwork and logo for iNTO THE FRAY, by Mister-Sam Shearon
Featured music with permission from Tanek, and Electus Official